On a cold wintry evening 66 Barkham residents turned out in force to fire up their grey matter and test their knowledge by participating in the Quiz night.
After an exciting couple of hours hard quizzing with the leader board seeing some fluidity in the team rankings the winning team was announced. The coveted winner's shield went to Short Planks pictured below: -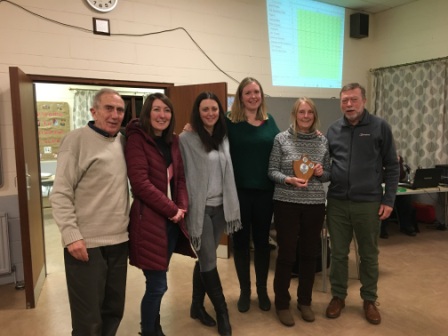 The Winning team (from left to right)
Alan Daliday, Sarah Smith, Rhian Walker, Sian Biggar, Glynis Jodrell, John Jodrell,
Quizmaster Steve Richardson very ably assisted by his wife Jan delivered an excellent portfolio of challenging questions covering general knowledge, entertainment, food and drink, human body and true or false. In addition there were two picture quizzes on brand names and know your celebrities. The evening was rounded off with a delicious fish and chip supper and a raffle – and of course the ever-welcome bar.
As always, the BVRA Social Committee worked very hard to ensure that the hall was set up and the arrangements were in place to give everyone a good time. Being a very thirsty activity the bar ran out of the essential liquid refreshments of beer but Cathy Wittington dashed out to Tesco to source further supplies which was met with much applause.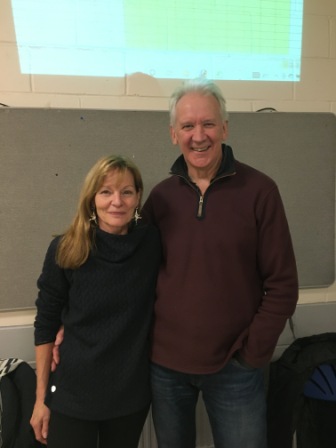 Steve and Jan Richardson – the quizmaster and mistress for the evening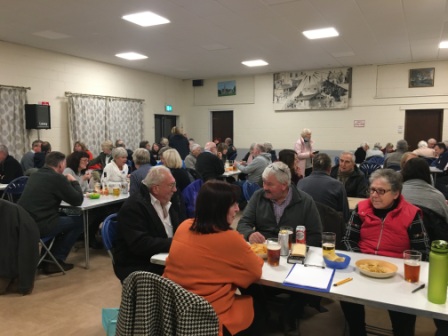 Quizzers socialising eagerly awaiting the start of the quiz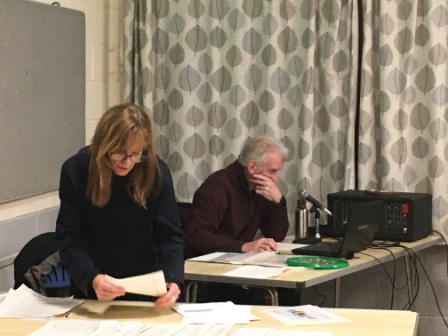 Steve and Jan hard at work analysing the result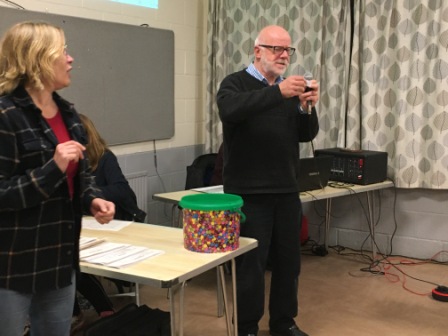 Peter Jay announced the raffle winners